The Idea
Formerly known as Muttropolis NYC, Urban Dog Care is the product of Logan Grendel's great love for canis familiaris. UDC is an operation with an eye towards excellence in caring for canines, using a combination of positive/reward based handling, common sense understanding, and a broad knowledge of the science of dogs. Our program is tailored to fit the unique needs of the city dwelling hound.
UDC is a "private school" approach to working with dogs, aiming not to provide a basic service but to go above and beyond what is expected. Education, exercise, and experiences are all a daily goal.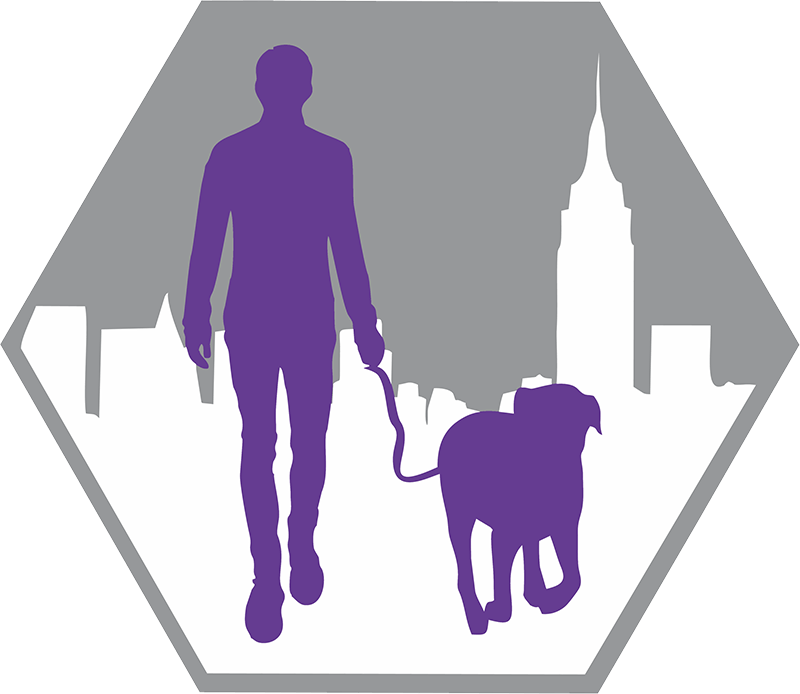 Our People
Rather than selecting previously experienced dog walkers/trainers, Logan instead chose trustworthy people with great instincts and then trained them to work exactly as he does. As a result, all UDC handlers are responsible, caring, and genuine dog lovers who have the enthusiasm to give their best. The UDC team uses consistent signals , tools, and commands so there's never a question of your dog getting mixed messages.
We work to develop a genuine relationship with your pet, both so that we can learn more about them and to provide greater safety; a human your dog loves will be more likely to get your dog's attention when it counts! Though you'll find our references are excellent and track record flawless, our commitment, personal attention and results will speak for themselves. If not, we are more than happy to refer you to someone who can provide you the service you desire. At the end of the day, we care most about what's best for your dog.
Our Methods
When working with your dog, we use only positive training methods including healthy treats (with no by-products or artificial ingredients), praise and physical affection.  We NEVER strike or yell at your dog and will not use choke/prong collars, however if your dog is a bit "spirited" while on leash, we may recommend that you substitute a different kind of harness.
As we get to know your dog, we may also suggest activities that will help release some extra tension or allow them to make use of some of their natural instincts. Even though we want to be your dog's good friends, we help make sure the strongest bond is yours.
Want to know more? Ask us anytime!